Project Objective & Introduction
One day when Yuchong and Jie were discussing on what they planned to do for their ECE 5725 project, Jie's received a email from Cornell Alert reporting a home burglary where the criminal sneaked into a house. An idea popped in their minds: How about building a home security sytem to protect their homes and loved ones in it?
This system should be powerful enough so that Jie and Yuchong could watch the real time CCTV stream video and audio of their front doors from anywhere. Also, the system should be smart enough to automatically recognize their faces and open the doors while deny the faces of intruders. Even more, this system should enable remote control so that even if Yuchong forgets bringing the key, Jie still could open the door remotely while sitting at Phillips hall.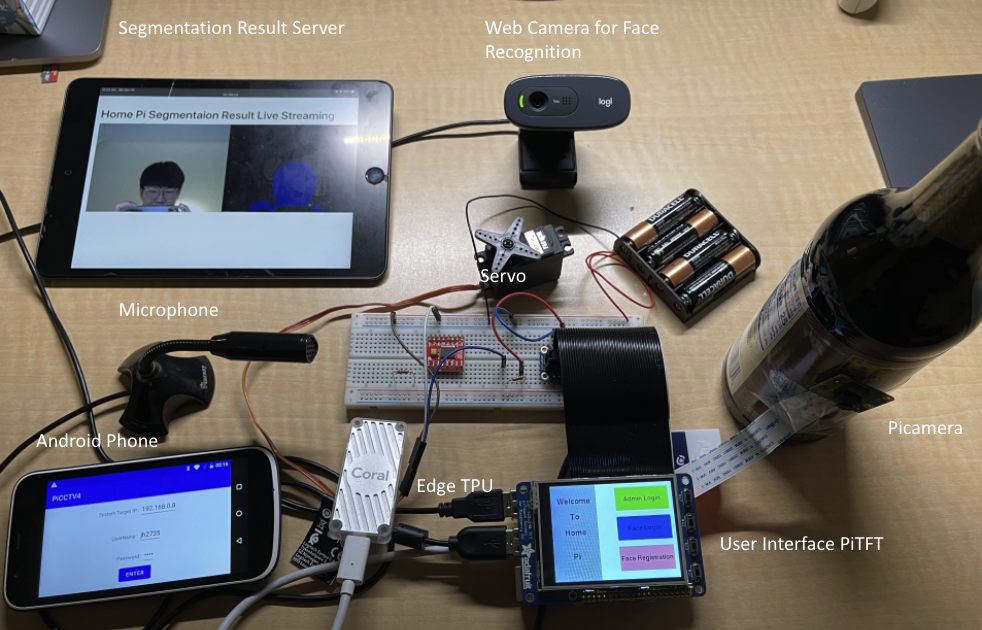 Home Pi, our project, is a security system desgined for protecting the front doors of our home. This system streams live video and audio CCTV based on Picamera and Microphone to a webserver, which an android phone could access to. This system provides fast face recognition and real-time semantic segmentation based on Tensorflow and OpenCV powered by Coral TPU. An Android application should be able to access the system remotely.