To test Hadoop, I first use the small file, which is 600kb. By the default Hadoop configuration, the outcome is pretty slow. It took 10 minus to complete the task.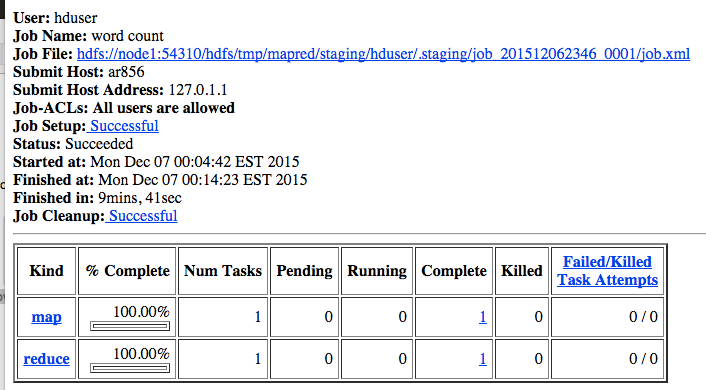 Why it took this long time to process the text? The Hadoop took the input file and store in blocks. The block size determines the number of mapper. The default block size is 64mb. When the input file is smaller than the block size, it will cause the overhead (repetition). This overhead can cause the unnecessary computation. Therefore, if we can provide the larger files and configure the smaller files. I download text file which has 35mb. I also shrink the block size to 5mb.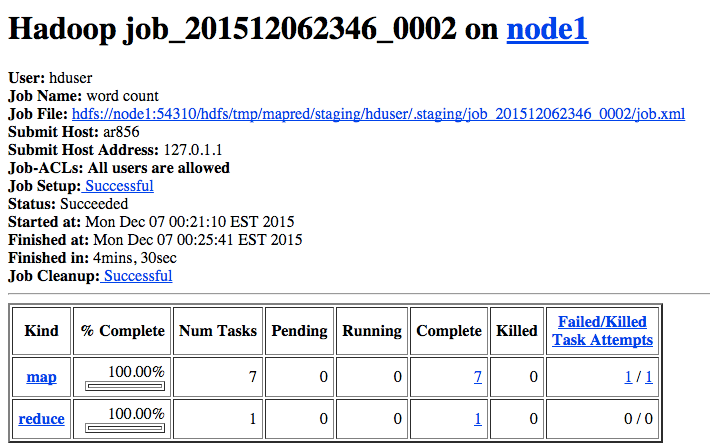 As we can see from the result, even we provide the larger file (35mb), the run time decreased to 4:30. It is worth noticing that the number of map increase to 7, which means there are 7 blocks that contain unique string segment. What if I provide a larger file? I download a very large file to raspberry pi. The file is around 110mb. The files will be separate to 22 blocks, a.k.a maps. This This main phrase took 7min and 58 sec.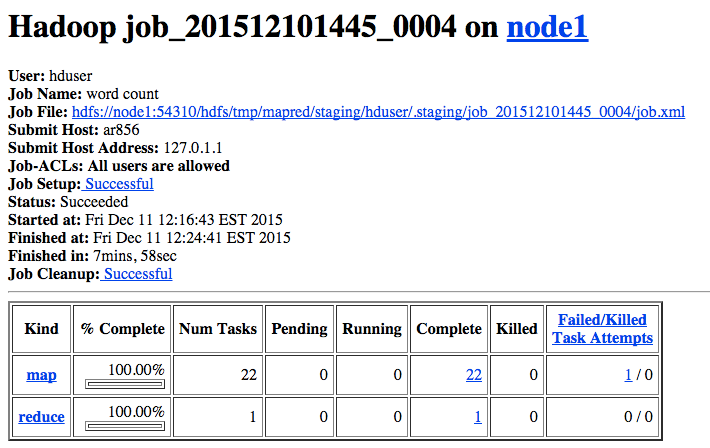 To compare with the single thread Java program, I also wrote program, which tokenize every word and put them in the hash table. The run time was recorded by perf command. For 600kb, the run time was 0.56 seconds, for medium file (35mb), the run time was 26.31 seconds, for large file (110mb), the run time is 97.23 seconds.